Hydraulic fruit press GP-12 - Wine press
Hydraulic fruit press GP-12 - Wine press
Manufacturer:
Apple Press Ltd.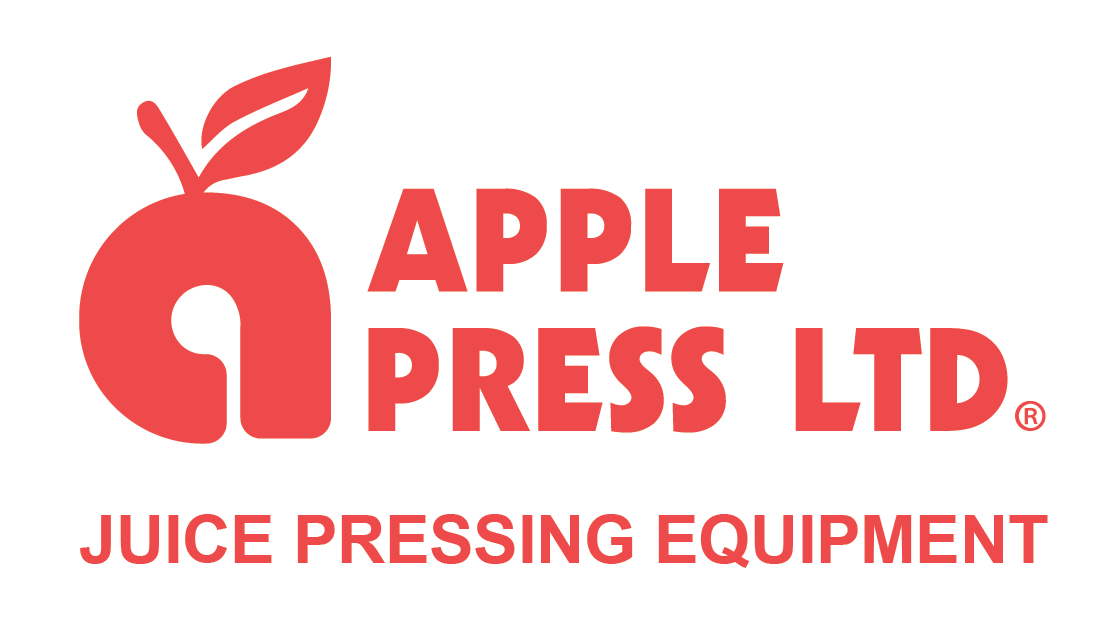 296.69€ / Unit Price exclude taxes
Availability:
Out Of Stock
Shipping costs:
UPS Express - Delivery to United States (2 business days) - 177.50€
Express Post - Delivery to United States (6 business days) - 196.44€
FedEx Economy - Delivery to United States (7 business days) - 203.22€
Latvian Post - Delivery to United States Priority (1-2 weeks) - 208.36€
DHL Express - Delivery to United States (3 business days) - 261.93€
More shipping methods:
Basket capacity: 12 liters
Basket height: 250 mm
Basket diameter: 243 mm
Dimensions and weight of the press: 38x46x61 cm, 19 kg
Dimensions and weight of the packaging: 43х51х66 cm, 23 kg
External diameter of the drain pan tube: 22 mm
Performance: 50 liters per hour
3 years warranty
Made in Latvia
The smallest model of hydraulic fruit press for home use. Due to its small weight and dimensions, it can be easily used by a person of any age.
1 bucket of crushed apples is placed in the basket. In one cycle of operation (loading crushed fruit, squeezing juice, unloading) 6-8,5 liters of juice can be produced.
For crushing fruit in terms of productivity, an electric fruit crusher ESE-018 is enough. With this kit, more than 50 liters of juice per hour can be squeezed, if several people work at the same time, for example, the whole family. The first person picks and washes the fruit, the second crushes the apples, and the third person presses the juice. This fruit press can also be used for pressing juice from pears, grapes, other berries, other fruits and vegetables.
If you have larger apples growing in your garden (more than 85 mm in diameter), you can skip cutting the apples before crushing by choosing a larger model of the crusher, for example, ESE-055 (it's feeding hole diameter is 125 mm).
Oak basket and piston
All parts of the press in contact with the juice, as well as all fasteners are made of natural oak or food grade stainless steel (AISI 304).
Stainless steel drain pan
The juice collection drain pan and basket rings are made of food grade stainless steel AISI 304, the drain pan wall thickness is 1,5 mm.
Convenient design
Powder coating of the frame creates a strong and durable protective coating. On the top of the frame there is a special stop for centering the jack.
Piston rings make it easy to remove. There are plastic feet on the base of the press for easy carrying and protection of the frame coating.
For the convenience of working with the press, a silicone tube can be put on the tube of the drain pan, the other end of which can be placed in the juice container. For this press, a 20x26 mm tube is suitable.
Everything you need to get started is already included in the set
The press set includes: metal frame with wooden platform, juice collection drain pan, basket, piston, wooden blocks (pine) – 2 pcs., 2T hydraulic jack, filtration bag (100% polyester), user guide.
Choosing a juice filtration bag
To obtain pure juice with a minimum pulp content, you need to use bags with a fine mesh: 100% polyester (lavsan) or 100% linen. Such a bag is suitable for squeezing juice from apples, pears, pineapple, ginger, rhubarb, grapes and other juicy hard fruits, berries or vegetables that contain large fibers. Berries and fruits with fine fibers will clog the filtration bag (e.g. black currant, plum, peach, etc.).
Linen fabric is very strong, one of the few fabrics that is stronger when wet rather than when dry. Linen bags are a little bit more expensive, but more environmentally friendly, since when replacing the bag, plastic does not get into nature. Linen is a natural fiber that is completely biodegradable.
If you would like to have juice with pulp, then you need to use a bag with a coarse mesh (100% polypropylene). Such a bag is suitable for pressing juice from plums, apricots, peaches, red currants, black currants and other berries and fruits. A coarse mesh bag can also be used for apples, pears and grapes, but the juice will be less clear in this case.
Recommendation: It is always good to have one spare bag so that the juice making process does not stop due to a torn filtration bag.
gabriella c.
2021-12-28 01:02:13

Good product for pressing grapes for wine making United Kingdom (customer review from Pressfruit Ltd.)
Pascal Vachon
2021-12-28 00:57:35

Fantastic ! works very well. The hydraulic press makes all the difference for a high yield. USA (customer review from Pressfruit Ltd.)
charles r.
2021-02-05 11:41:15

A good machine. Only down side is that it can be quite difficult to empty the spent apple pomace after pressing. A lot better than my previous machine. United Kingdom (customer review from Pressfruit Ltd.)
stegofix
2019-09-10 23:06:35

Super Presse...sehr sauber verarbeitet...absolut zu empfehlen...vielen Dank ! Germany Link to review: https://feedback.ebay.com/ws/eBayISAPI.dll?ViewFeedback2&userid=sia-apple-press&ftab=FeedbackAsSeller&searchInterval=30
Klocker
2018-11-23 22:02:32

Super Kommunikation mit dem Verkäufer, alles okay! Germany Amazon Feedback: https://www.amazon.de/sp?_encoding=UTF8&asin=B07RQNJTP3&isAmazonFulfilled=0&isCBA=&marketplaceID=A1PA6795UKMFR9&orderID=&seller=A3UYDZ85W83RX4&tab=&vasStoreID=
xx_
2017-07-20 22:09:04

Lo uso per estrarre il succo da alcuni chili di mele precedentemente tritate o frullate. Fa bene il suo lavoro: il residuo è piuttosto secco. Non ho trovato alternative a questo prodotto, che mi risulta l'unico adatto a lavorare chili di frutta; certo, uno potrebbe usare il famoso estrattore a pressa Norwalk, ma ad un costo di migliaia di euro e con una pressa che lavora pochissima frutta alla volta! Ci sono presse idrauliche più economiche della Norwalk (ma sempre più costose di questa GPB), ma andrebbero importate e comunque lavorano una piccola quantità alla volta. Questa pressa invece è pratica ed economica, nonostante sia d'importazione. Il volume effettivo è tra 11 e 12 litri e le dimensioni differenti da quanto indicato, ma a me va benissimo. Durante il trasporto ha preso una botta al tubetto di uscita, deformando un po' il bordo del "vassoio"; niente di problematico e l'ho pure raddrizzato (per lo più). Il resto era ben imballato. Italy Amazon review: https://www.amazon.com/Hydraulic-Fruit-Press-GP-12-Apple/dp/B01BA1EVJS/ref=sr_1_5?dchild=1&keywords=SIA+Apple+Press&qid=1589188863&sr=8-5
lynne1244
2017-04-11 16:12:17

Arrived safely, very well packaged. Now all we need are the apples!! United Kingdom Link to review: https://feedback.ebay.com/ws/eBayISAPI.dll?ViewFeedback2&userid=sia-apple-press&ftab=FeedbackAsSeller&searchInterval=30
tennea9
2016-09-02 22:06:32

C'est une excellente presse domestique, et intelligente pour une fois (le cric hydraulique est plus commode pour ce volume). La structure est très solide (et lourde) Pour ma part, j'ai remplacé le cric hydraulique de 2T par un 4T (non pas pour extraire plus fort, mais plus facilement et en plus petite quantité). Quelques défauts à relever : les peintures du cric et de son manche s'écaillent.. C'est pénible. Quelques cales supplémentaires n'auraient pas été de trop. Je suis satisfait de cet achat. France Amazon review: https://www.amazon.com/Hydraulic-Fruit-Press-GP-12-Apple/dp/B01BA1EVJS/ref=sr_1_5?dchild=1&keywords=SIA+Apple+Press&qid=1589188863&sr=8-5
Wenke
2016-07-25 22:04:08

Schneller und freundlicher Service. Artikel wurde vollständig und schneller geliefert als angegeben. Germany Amazon Feedback: https://www.amazon.de/sp?_encoding=UTF8&asin=B07RQNJTP3&isAmazonFulfilled=0&isCBA=&marketplaceID=A1PA6795UKMFR9&orderID=&seller=A3UYDZ85W83RX4&tab=&vasStoreID=
winnickfarmers-r-us
2016-07-12 16:20:35

Brilliant device. Thanks! United Kingdom Link to review: https://feedback.ebay.com/ws/eBayISAPI.dll?ViewFeedback2&userid=sia-apple-press&ftab=FeedbackAsSeller&searchInterval=30
Related Products
People who viewed this item also viewed